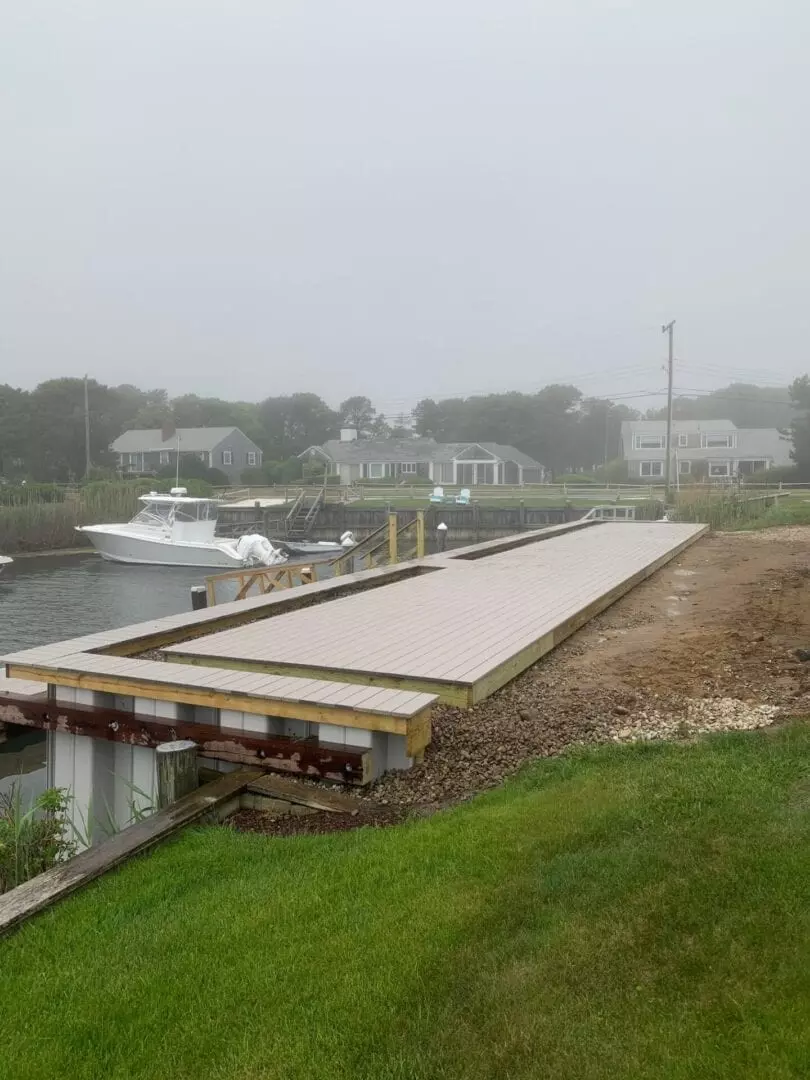 Check Out Our Dock Construction and Repair Services
Whether you need a simple floating dock or a tough retaining wall, our professional crew can assist you with your marine construction project. We are also available in case you need help with repairs and maintenance of waterfront structures.
Dock Construction and Repair
Our extensive knowledge of Cape Cod's unique climate has helped us construct highly durable docks. We can build you a permanent dock, a seasonal dock, or even a boardwalk across the mash.
Float and Ramp Construction
Floating docks, also known as "floats," are ideal for properties that don't need permanent docks. From lakefront to oceanfront projects, we can build you the float and ramp that best suits your needs.
Winter Services
Don't let your expensive float or dock get ruined during the harsh winter months. Let our experienced marine construction team help you keep it in excellent shape.
Retaining walls help prevent your shoreline and property from being swallowed up by the sea. Whether it's a traditional heavy timber wooden bulkhead or a modern composite vinyl one, our walls ensure you and your property years of safety and enjoyment.
Reach Out to Our Experienced Team
Our high-quality services will not only make your life easier but will also add value to your waterfront property. Get in touch with us now to learn more about
how we can help you.